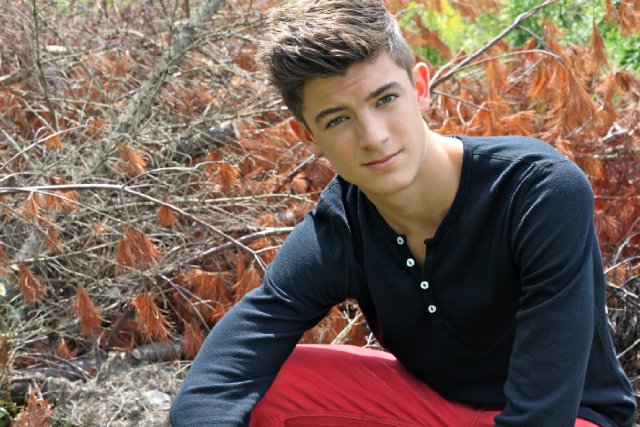 Birth name:
Elleon Dougal Evanus Peters
Current name:
Elleon Joshua Caverly
Goes by:
Elleon
Gender:
Male
Sexual Alignment:
Heterosexual
Hair colour and style:
Brunette, short to medium length
Eye colour:
Brown
Height:
6'
Body type:
Slender; he doesn't really work out a lot.
Dress sense:
Anything comfortable
Likes:
(min 3)
- Loud music; being Deaf, he listens to music at its loudest so he can pick out the bass beat
- Dancing
- Anything to do with motorcycles (riding, repairing etc.)
- Art (drawing, sketching, painting, photography); it's his passion and gift.
- Coffee
- Horror movies
- Amber
Dislikes:
(min 3)
- When people talk about him in the third person and not to him directly, or look at his interpreter and not at him
- When a bunch of people talk at the same time
- Being lied to
- Talking with his voice
- Ignorant people
- Broccoli
- Lip reading
-When people treat him differently because of his Deafness
Strengths
(min 3)
- His art. Elleon has an amazing artistic flair and most of his spare time is used to paint, draw or sketch.
- A very good listener. Despite being deaf, or perhaps because of it, he's developed the ability to see beyond the words a person says and sense a deeper undercurrent.
- Very good with his hands. When anything is broken and needs fixing, Elleon is the one to go to, especially when it is mechanical or electrical.
- Lip reading. Although he dislikes the hard work that goes into lip reading and the amount of guesswork he has to do, Elleon is pretty good at it.
- Spelling. Though he is weak at writing full English sentences, he is unbelievably amazing at spelling, being used to rapid fingerspelling in sign language.
Weaknesses:
(min 3)
- Jelena. Elleon loves her (as a sister of course) and would do almost anything for her.
- Speaking verbally; since he is not very oral and retains a Deaf accent, he is not confident in his oral speech and will try to avoid it as much as possible.
- When he's in a group, party, dim place or any situation where there's many people talking at once and he doesn't have an interpreter, he finds extreme difficulty following what's going on and more often than not is completely lost.
- Art exhibitions; a lot of his time is consumed with art and he'll never say no to a trip to an art exhibition or museum.
Positive Traits
(min 3)
- Intensely loyal
- Creative and inventive
- Extremely determined when he wants to accomplish something
- Patient and kind in general
Negative Traits
(min 3)
- Impulsive and rash when angry or stressed
- Gets impatient when ignorant people ask about his Deafness or says things without thinking.
- Cannot keep a cool head once his anger rises and says things he does not mean but is intensely sorry for afterward.