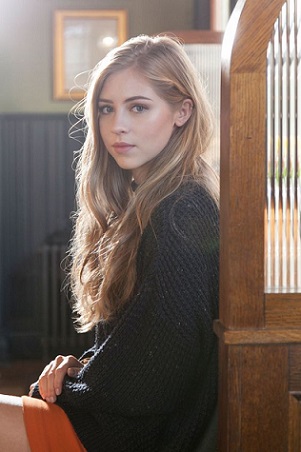 Full Name:
Amber Sophia Carter
Goes by:
Amber
Gender:
Female
Sexual Alignment:
Heterosexual
Hair colour and style:
Long (mid back) and blonde. Usually, she leaves it long or ties a half-up ponytail. Occasionally, she ties it into a bun, giving the impression that she has short hair.
Eye colour:
Light blue
Height:
5' 10
Body type:
Slim
Dress sense:
Very fashionable and sensible; she has a large selection of dresses and skirts.
Birthmarks:
A small circle on the back of her neck
Scars:
None worth mentioning
Etcs:
Pierced ears
Likes:
(min 3)
- A good book
- Shopping
- A nice hot cup of tea or hot chocolate
- Being by herself
- Flying (there is something about being in the air she loves)
- Long walks during cool weather
- Snow
- Makeup
- Dresses and skirts
- Elleon
Dislikes:
(min 3)
- Initiating conversation with people she doesn't know
- Crowds
- Small talk
- Being stigmatised
- Talking verbally or having to try
- Having to explain to people how she became Deaf
- Being different alone
- Swimming/being submerged in water
- Small minded people
Strengths
(min 3)
- Listening to friends and people in need
- Being there for people; she has this knack for getting people to open up
- She writes amazing poems; she uses writing as a way to express herself
- She's great at finding alternate ways to do things, and doesn't easily give up
- Reading lips; she's not the best, but she's picked up quite a bit and can fair a little better than the average Deaf person
Weaknesses:
(min 3)
- Public speaking (obviously)
- A nice autumn or spring day; she loves talking long walks in the forest or by lakes.
- Deep water; she can't swim
- Crowds; they frighten her, since she can't tell what's going on or judge the atmosphere based off sounds
Positive Traits
(min 3)
- She really cares about people and doesn't like to see them hurt
- Really gentle with everyone around her
- Patient, since she knows what it's like to not be understood
- She's the type of person who bounces back really quickly
Negative Traits
(min 3)
- Painfully shy, so much so that she could and would go for weeks without talking to anyone
- She's quite conscious about her Deafness. Having grown up in a small town where nobody really batted an eye when she would order food through either signing or writing it down, she is naturally a little iffy about how others would receive her.
- A lot of times, Amber lets people walk all over her, since she isn't the best at standing up for herself
- Absent-minded; a lot of times, she doesn't pay attention to anything going on around her, instead getting lost in her own thoughts.