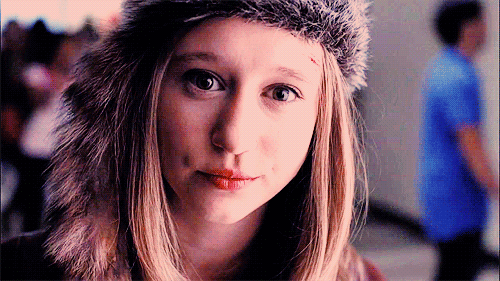 Full Name:
Violet Elise Lynch
Goes by:
Violet
Gender:
Female
Sexual Alignment:
Straight
Hair colour and style:
Long golden brown hair that she usually wears straight
Eye colour:
Hazel
Height:
5 foot 5
Body type:
Rather slender
Dress sense:
She likes weird combinations of vintage dresses and converse. Honestly, she wears whatever she feels like.
Birthmarks:
N/A
Scars:
N/A
Etcs:
Pierced ears, enjoys smoking and freaking people out
Likes:
- Snakes- though that partially stems from the fact that she's a parselmouth, and can speak and often influence the snake to do what she wants.
- Fire- it's strength, passion and fury. She could be lost for hours staring into a flame.
- Cigarettes- a habit she picked up from her father. She's not overtly dependent on them, though she does enjoy the occasional one. She doesn't particularly care of their potential ill effects on her health.
- Books, and reading. Knowledge is power. She reads all sorts of books, but loves the ones that make her think. She also loves the ones that provide knowledge that can be applied.
- Messing with people- keeping people on edge, confusing them. No one seems to be entirely sure where they stand with Violet. Are they friends? Enemies? Who knows. Violet loves creating that sense of uncertainty, which leads into the next like.
- Control- uncertainty can lead to a greater control of someone. Assuming the person has a good heart, or any sense of decency really, there's far less of a chance that they would double cross someone who might potentially trust them.
Dislikes:
- Overly chipper attitudes- Vi has no clue what some people have to be so cheerful about. Surely it must be an act?
- Rules and limits- Violet does what she wants. Rules are a hindrance that limit creativity.
- People, in general. So many of them rely on emotions to make decisions, so many of them get so easily offended. So many are just too weak for Violet's taste.
- Her father's step family- they're everything she hates, and she's certain they dislike her.
- People that think they're above her- the reality is she's most likely more competent than many of the people that think that. It's frustrating.
Strengths:
- She's multilingual- speaking English, French and Parseltongue.
- She doesn't let emotions influence her, unless it advantages her.
- She's observant, and an opportunist, when the opportunity for her to do what she needs to presents itself, she takes it unrelentingly.
- As she's gotten older, she's been able to become much more charming, much more able to put on an act. She uses this to her advantage.
Weaknesses:
- She tends to isolate herself from others, as she's never seen the point of connecting with others.
- She tends to be impulsive at times, especially when the emotions she tries so desperately to keep bottled up explode.
- She has a rather bitter "why bother" attitude towards life.
- She tends to be very blunt while talking. Unless she needs something, she won't sugarcoat anything and has no regard for another's feelings.

Positive traits:
- She's independent, and is perfectly capable of doing things on her own, in her own way.
- She's confident and comfortable in her skin, and with her decisions and actions.
- Adaptable- she's great at adapting herself to suit the situation, if needed.
Negative traits:
- She's merciless, and doesn't easily forgive people who attempt to double cross her.
- She's violent- or enjoys violence a little too much for it to be healthy.
- She's cynical and has a rather bleak outlook on life. The only thing that seems to bring her any form of enjoyment is chaos.